Poinciana and then some

Green canopies aflame with
an unreal red, lit by the dying sun.
Yonhi in the plastic chair, blue baseball
cap pushed back. He's seen it all.

Shifts of twelve hours. He's nearly
done. Always polite.
Smile, Yonhi.

Help the maid carry
that horrible little dog across
the road; the fat señora from
705 needs the trolley
for her shopping; the kids
from 1102, who only last week
put cucarachas in his portero's hut,
drip seawater in the hall from their
wet suits and surf boards.

Not sure how he'll pay
the rent he owes since December.
Looks forward to the cantina,
a few drinks will set him right.
His big brown hands fold and unfold.
Knuckles almost white.
He never means to hurt his wife.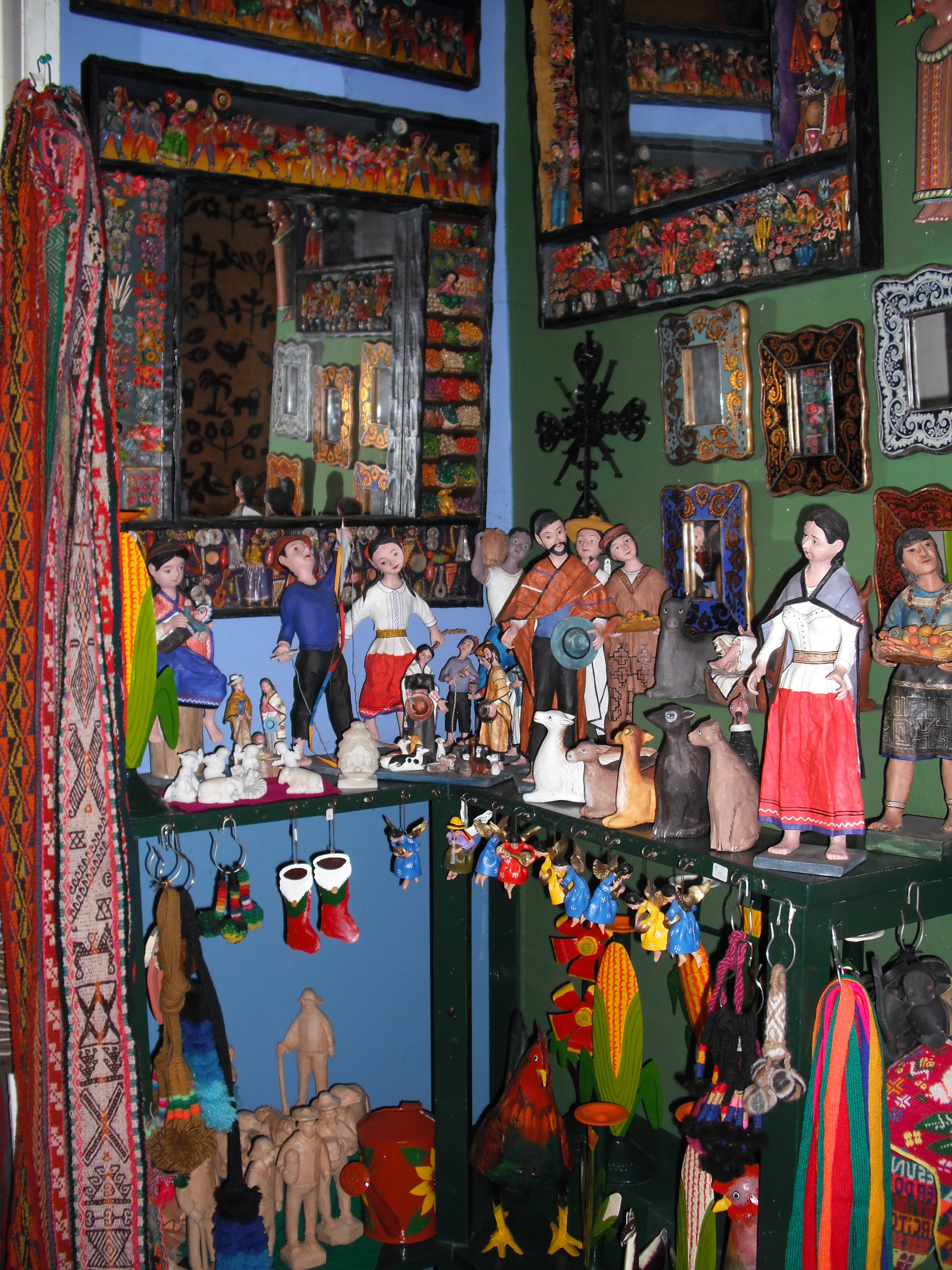 WWII through the eyes of a child
Introduction to Act I
Already in World War I, the Rhine-Ruhr area was a prime target for Britain and France, who even then planned air attacks on its industrial cities.
In World War II, the Rhine-Ruhr power stations and coking plants topped the list of targets for the British strategic air war against Germany. The Rhine-Ruhr industrial region was the 'Armory of the Third Reich', where the industrial giants of their time manufactured the components for Hitler's tanks, aircrafts, submarines, cannons, etc.
Between them, the Allies were able to bomb around the clock. During the day, the US Air Force made precision raids against specific targets with their well-defended aircraft, while the less protected British bombers crossed into Germany under the cover of night and massed over the cities by the hundreds.
In 1941, after the Americans entered the fray, my mother took my brother and me away from the industrial area of Germany to a place near Dresden, where she thought we'd be able to sit out the war in relative peace.
A child relates impressions from her first years of life in Germany. She is one year old when the War begins and about two-and-half when the bombing of the Ruhr starts .
Poem 1
When Mother carries me down to the shelter, I feel safe.
Sitting on her arm, she holds me close.
Clutching her neck I know everything is alright.
When Father carries me down, he wraps me into a blanket
and presses me to his chest. I slowly slip through the blanket
and voice my disgust with men.
Poem 2
Everyone else is very tall.
The big ones smile at me. They hold me.
Sometimes they sound angry and sometimes
they sound frightened.
Sometimes they make me laugh.
One of the big people is Father. On some evenings
he comes into the room where I sleep.
Father makes me feel warm all over. His eyes shine
when he looks at me. I want to get close
to him, smell him, touch him,
feel the roughness of his suit, creep into his arms.
Father moves to the window. His voice is deep and strong.
Standing by the window, his face is dark
like some of the black cut-out illustrations in my book.
The sun touches his hair and shoulders.
The wallpaper by my bed is covered with little pink flowers
connected by thin little whirly lines. I have found out
where one pattern ends and the same pattern begins.
There is a secret spot
where I can peel the thick paper off.
Almost as nice as peeling off a scab.
Poem 3
My brother has a beige-brown shirt and shorts,
a leather belt with a big buckle, and a black tie
which he feeds through a complicated-looking,
round, ball shape made from hard strips of leather
that twist around each other, leaving a hole in the center.
He tells me that in the Hitler Jugend
they play guitar and sing around campfires
and go on long marches.
I want to be like him when I grow up.
Sometimes he plays 'marching soldiers' with me.
I put on a special jacket and follow him.
He is the sergeant.
We march through the flat, from the hall
through the dining room to the living room and back again,
and we sing.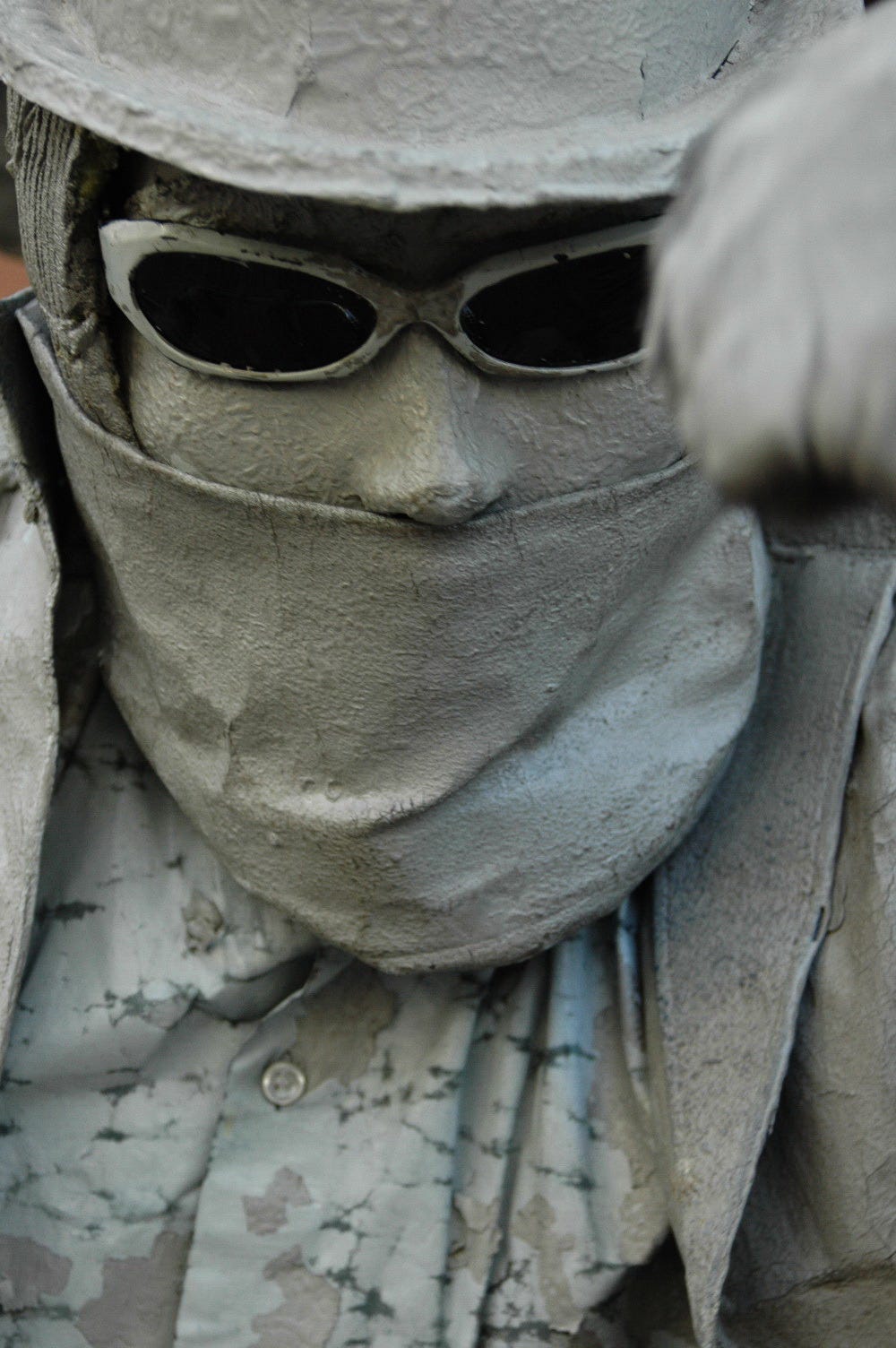 The Rain Girl
"Vivid and lush, with a voice that you will not forget, THE RAIN GIRL is an absolute pleasure. What a delight to experience the world as Boehm does from "birch and ash on witches' brooms" to the "Snow geese… in baobab trees". These poems are as accessible as they are unique, but if you need a hint, she obliges (from Haunting) "When you count the time that passes between lightning and thunder, that's where you'll find me." Simply lovely."
‪-- Sara Clancy, author of ‪Ghost Logic
"This is a volume with no pulled punches, written mostly in the first person but from the depths of several personas. Sex and scheming—Her naked shameless feet. Betrayal—My mother fled the studio, leaving behind the afterbirth and one shoe. Scheming within the household—While I prepare lunch, my lover sulks, and in far places both real—Copulation is the only philosophy and carnival its enabler. This is Berlin, you know, and imagined—Dorothy fell in love with the witch. The gaze of this poet is fierce and unbending—Substance is not what I squint to see, but what is known."
-- Ruth Bavetta, author of No Longer at This Address
"Lusty, gutsy, pensive, these poems ruminate and celebrate, mourn and question. No topic is taboo as Boehm dances through heirlooms and ancestors, past water dragon and phoenix, as she traverses the horrors of war and the hungry ghosts of wayward children. Boehm's depth and breadth come from a lifetime that crossed continents, bursting with a nimbleness of wordplay possible only when the writer is at home in several languages.
THE RAIN GIRL showers us with intelligence and the sharp observations of inner and outer truths. She takes us to "the hard edges of the stony folds / where the softer rock has pulled back / like receding gums" and "into our own / prisons with the scent / of the secret of joy. "The view is gentle at times, affectionate, at others belligerent, simmering or fuming. Boehm's years on the edge of the film industry add a spectator's sensibility to images such that she can capture and squeeze something so expertly that before you realize, it has popped in your face. These poems will linger in your thoughts long after the pages are closed."
-- K. M. Huber, Author of Patya, Daughter of the Nazca Moon
"Rose Mary Boehm's multilingual mind and multicultural experiences, not to mention rich and varied interests, allow her to capture transformation with startling precision. As a poet, she excels in communicating transformation: its moods, tones, strangeness, and all the discomfort and satisfaction that it can offer. In her work, childhood innocence tangles with the complexities of World War II. Voices and mythologies from across Europe and England and South America, each part of her life at different stages, swell and recede. Perceived norms of sexuality, motherhood, and marriage are held up for inspection and transfigured through that examination. The Rain Girl is a beautiful synthesis of Rose's body of work to date, and its transfigurative properties make it worth adding to your collection."
-- J. Federle, Author published in The Threepenny Press and The Saturday Evening Post
"THE RAIN GIRL is a multi-faceted collection that takes the reader through time and space: from childhood to middle age, from Armenia to Bosnia, Ireland, India and Peru. Opening this book is like stepping into a painting full of abstract emotion and imagination, which quickly expands into a more concrete volume that is part memoir, part personal and global mythology. Rose pulls no punches with her poetry, documenting loss and desire with unflinching confidence that keeps her true to her word: "I finally want to misbehave / by thinking out loud / for myself."
-- Caitlin M.S. Buxbaum, author of Interstitials
"Diverse, imaginative and full of surprises, Boehm's latest collection of poems adds a new and delightful string to her bow. There is no question that Boehm's mind works in mysterious ways and this book is destined to attract a readership as eclectic as the poetry she has crafted to perfection. THE RAIN GIRL strikes many respondent chords and deserves to be savoured like fine wine. A veritable tour de force to carry us through the gamut of unique exploration into the many facets of the human spirit."
--Carolyn Gossage, author of Greatcoats and Glamour Boots, Forgotten Graces, The Accidental Captives and more
"Rose Mary Boehm does not write to make you feel comfortable. Perhaps she wants you to question or shock you awake. You'll always want more."
-- Lauris Burns, US writer
"In THE RAIN GIRL Rose Mary Boehm's poetry explores our world through a lens of disorienting contrasts: past and present, youth and age, male and female, escape and entrapment, real and surreal. Through the current of time, we see sharp images of wartime Europe and fairy tales, violence and dreams and, through it all, a love ever-lost but ever-seeking. The speaker in these psychologically fraught poems becomes "the note between the / harmonies, the breach between severed limbs, and the twilight / between worlds." And though the ground continually shifts beneath readers' feet, they walk wide-eyed through this collection, willing travelers in times they can never quite trust due to the transience of the subconscious. As the poem "Haunting" tells us: "the time that passes between / lighting and thunder, / that's where you'll find me." It's also where you'll find yourself—fascinated from start to finish."
-- Ken Craft, author of Lost Sherpa of Happiness
"This is a book about the stuff of being a human being, in all its pain, glory, depth, and joy. Boehm explores love and hate, sex, family, vice, war, immigration, and faith...she casts a wide net and ends up with a good catch. This is unvarnished truth that helps us face up to who we are. She uses language as a paint brush. And what a wonderful painting it becomes."
-- Robert Strickland, Poet, Musician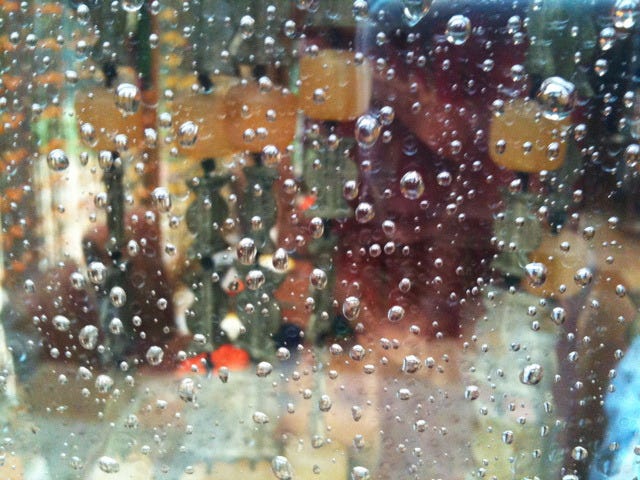 Summer Trance

Delphinium, maundering borage, yellow lupin,
fat red poppies, hollyhocks, phlox, hedges of white bryony
and rosa canina. Meadowsweet.
Fast-moving shades of flycatchers flitting
among branches. Grass being cut.
Swathe after swathe, swerving, falling.
Smell of fresh hay.

For a short while there will be no change. One day
will follow another imperceptibly, while beauty
approaches without warning, like a thief,
quickly dissolved by a careless breath. Lustrous webs
link small charms, fragile enchantments hide the ordinary.
A gentle breath stirs the surface of the corn.

As large as the hill, I become a green, languid
animal, a soft giant with giant eyes, become
green love. Fat bees buzz in my lavender bushes
and wingless insects crawl with infinite effort
through the flowers of my fountain grass.

The sinking sun bathes the world in wispy lustre.
Through the open window enter a redolence of evening stock,
the tinkle of the stars, the cricket's love song,
and the poplars' whispered secrets.
First published in GINOSKO LITERARY JOURNAL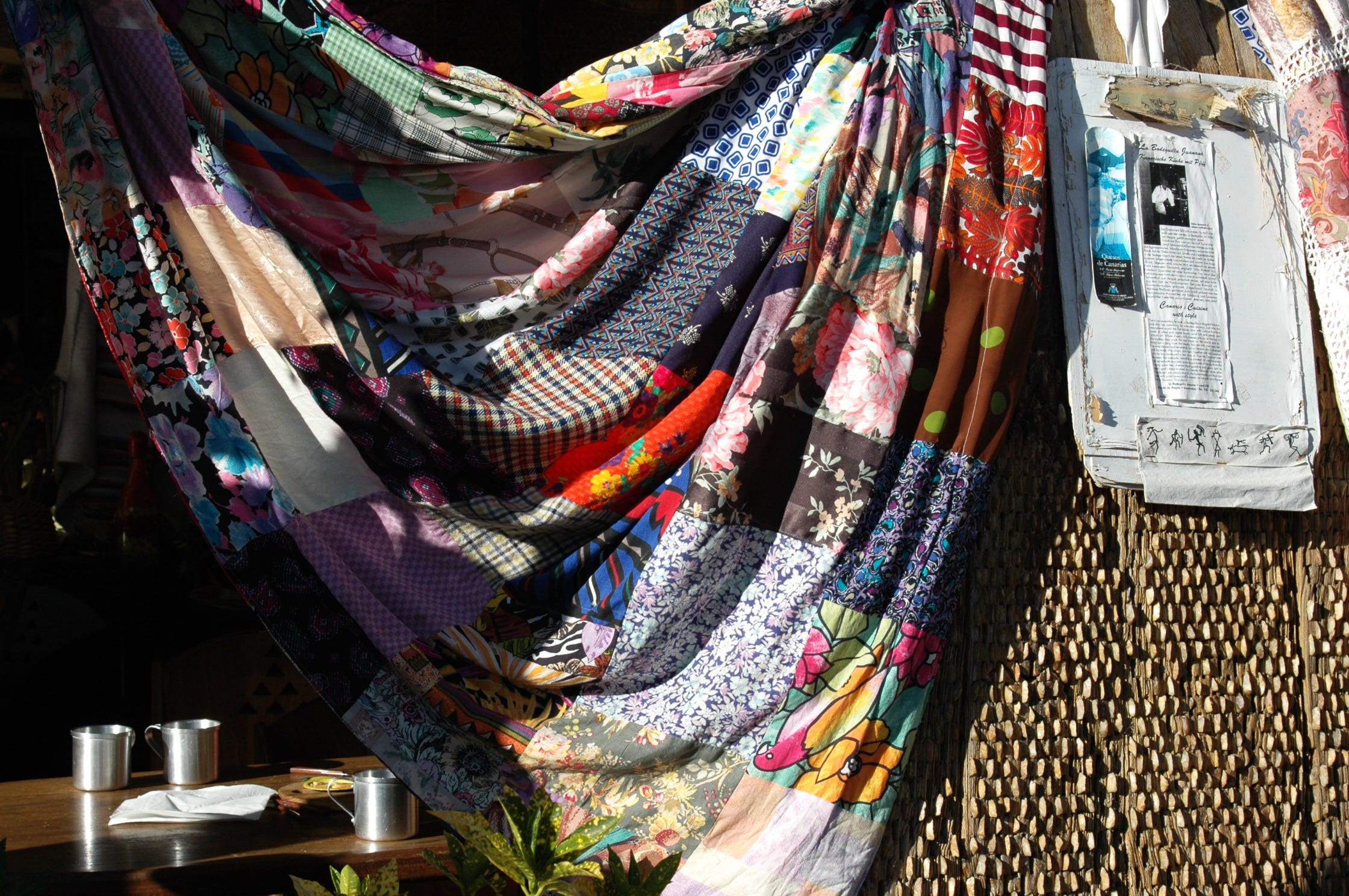 Changing of the Guard
September knocks on Summer's shed.
That's where she keeps her fineries,
her juiciest grasses, her fresh mornings
hinting at the swelter of noon,
where she stores her languid evenings, still hording
her shamelessness, her ardor.
September moves in gently.
his coffers are full
of purple, burgundy and gold. The first
harsh winds hint at skeletal trees
naked black against pale grey.
First published in AVOCET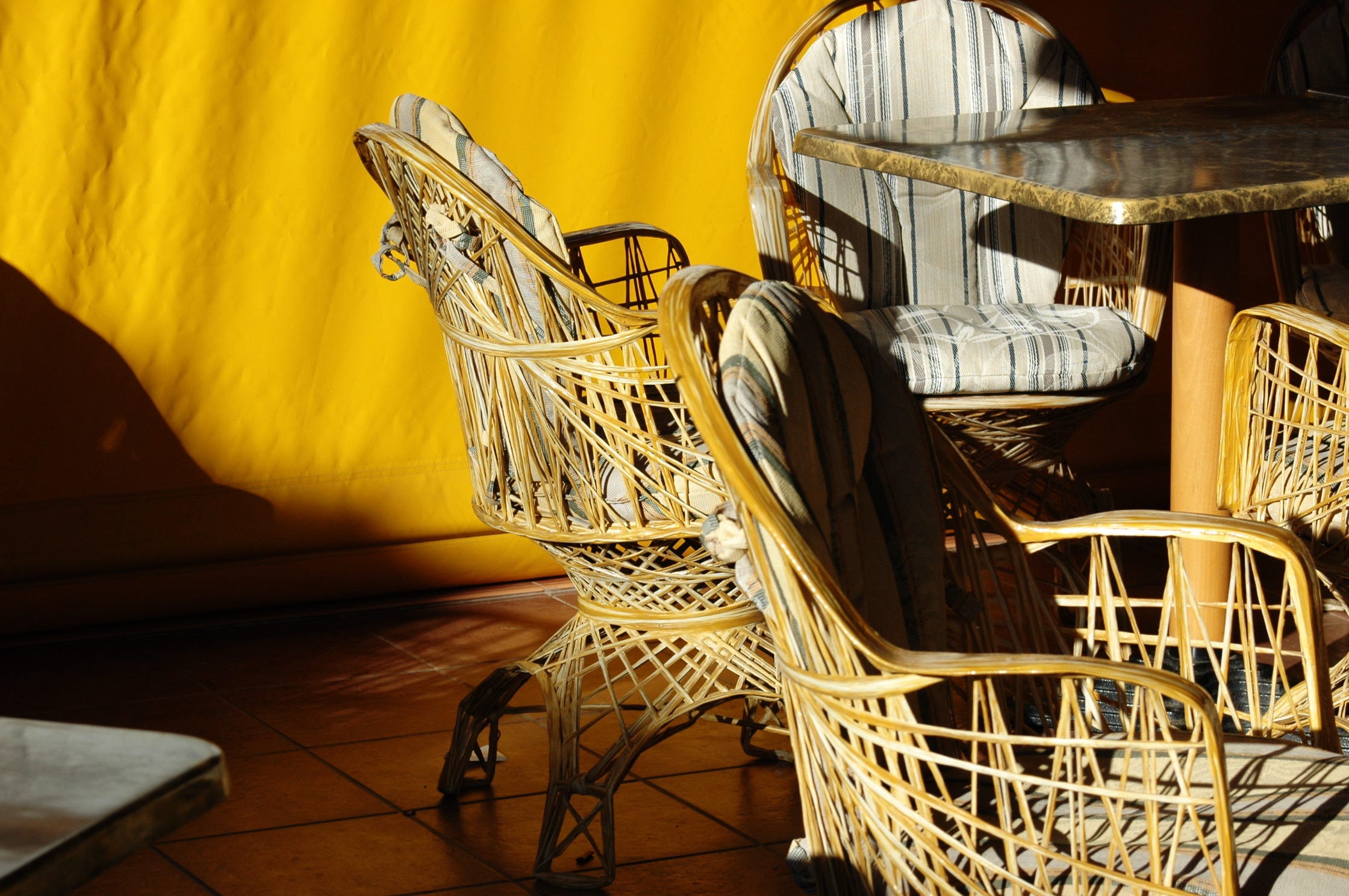 Rose reads from
THE RAIN GIRL...
... and other poems,